C3/View
C3/Bev
SAVE
PCM
FPP
ISMS
*Click on a product name for details*
C3/View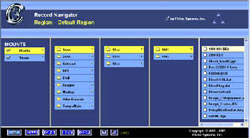 C3/View provides access to existing telecom records, data, and documents via a browser based interface. Data info can be selected in file based, geographic, and document based environments. Graphic drawings are displayed and managed in a consistent format regardless of the source file type database (Autocad, Microstation, DGN, MTX, ...).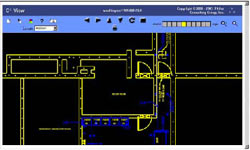 Displayed records may be manipulated to show specific layers or content, may be zoomed and panned to highlight specific areas, and may be queried to find specific attributes. C3/View supports relational databases, Autocad, Microstation DGN, MTX, and Visio drawing formats. C3/View can also display Powerpoint files as well as many graphical bitmap formats (GIF, TIFF, PNG, JPG, ...).

C3/View requires minimal client configuration and is available to all users on the host intranet.

Key Features:
Browser based file navigation, display and manipulation
Supported CAD formats: Mountaintop, AutoCAD, Microstation DGN, Visio
Other file format support: PowerPoint, Many bitmap formats (BMP, GIF, TIFF, PNG, JPG, ...)
Drawing manipulation such as zoom, pan, and layer display controls
File-based and business logic methods of drawing selection (such as by Work Order)
Drawing element queries, Mountaintop RISE engine support
C3/Bev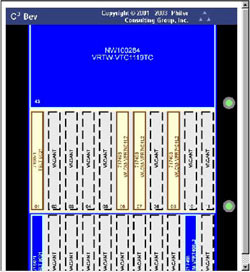 C3/BEV extends the base C3/View product by allowing users to select bay footprints from a selected engineering floor plan, and display a graphical bay elevation model for the selected bay.

The bay elevation is automatically constructed using live corporate engineering records to produce the most accurate model available.

Like its parent product, C3/BEV provides a consistent and uniform display within the end users client browser.

Key Features:
Browser based bay elevation display and manipulation
Graphical depiction of containment relationships ("drill down")
Color coded display of equipment status information
SAVE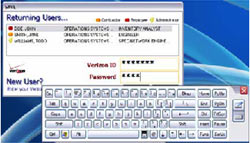 Serialized Audit and Validation Environment, or SAVE, provides inventory management support for work order and audit level transaction maintenance. SAVE provides part number analysis, data and business process validation, prefield office survey support and other related functions.



As transactions are collected in the field (typically on handheld input devices), they are uploaded into SAVE. Once processed by SAVE, or "validated", the transactions are uploaded to corporate data servers for processing. By identifying and resolving transaction errors while inventory teams are still in the field, downstream record accuracy is improved and costs of office revisits to correct errors are minimized.

Transaction modes supported by SAVE include Work Order, Office Audit, Bay (or "spot") Audit, Miscellaneous Transactions and Prefield Surveys. SAVE is a Tablet PC enabled application, and supports pen based handwriting recognition input.

Key Features:
Handheld device compatibility (ATS / VTS)
Handwriting recognition and navigation / Tablet PC Compatability
Corporate Parts Database Browsing
Automatic data synchronization with corporate sources
Transaction record validation and verification
Embedded report customization engine
Graphical bay elevation / equipment layout diagrams (work orders only)
Graphical floor plan display (work orders only)
Related work order documents (narratives, milestones, ...)
PCM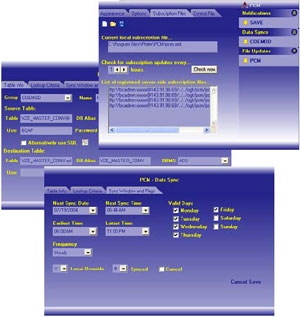 Phifer Configuration Manager, or PCM, provides automated background maintenance and notification support to both Phifer and third party applications. Using PCM, administrators can send messages and notifications to end users related to product groups. Local data sets are synchronized with corporate sources and file updates can be pushed to the end users.

PCM provides a subscription based model. A server side Master Control File defines the possible product subscriptions, and each PC that is subscribed to a product group receives automatic updates and notifications whenever they are connected to the corporate intranet.

Each PC using PCM regularly scans the server side master control file for changes and adds any new subscription content to its local task list. Each subscription defines items such as content, download windows and other relevant criteria. Settings in the control file allow administrators to perform updates automatically in the backround, or to interact with the user and obtain confirmation that they want a specific update to be installed.

Key Features:
Subscription Based Model
Updates are automatically obtained whenever a user is connected to the intranet
Updates can be done automatically in the background or require user prompt
Notification Subscriptions - sends message content to groups of users
Data Synchronization - maintains local data sets and synchronizes with corporate sources
File Updates - distributes updated product packages to groups of users
FPP
Fast Packet Pricer, or FPP, automatically obtains circuit information from TIRKS data screens for efficient analysis and reporting. Corporate sales departments will use FPP reports to generate price quotes to customers in order to stay competitive. FPP uses "case files" (list circuits used by customer) provided by the sales department.

FPP provides a web based interface to request price jobs and to view the results of pricing analysis.


ISMS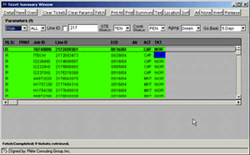 Initial Services Management System, or ISMS, is used to process and manage buried drop tickets at a national level. Buried drop tickets are managed both internally and for contract firms. Using a web based interface, ISMS allows contract firms outside of the corporate intranet to access and report ticket information while maintaining data security and vendor responsiveness tracking.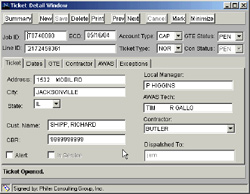 A secondary module, ISMS-TAS, serves as a middleware interface with the corporate TAS system. ISMS-TAS coordinates ticket information exchanges between ISMS and TAS such that both systems stay current.

Key Features:
Web based interface to facilitate access by vendors outside intranet
Provides secure vendor response and performance information
Synchronizes ticket records with TAS system using ISMS-TAS module